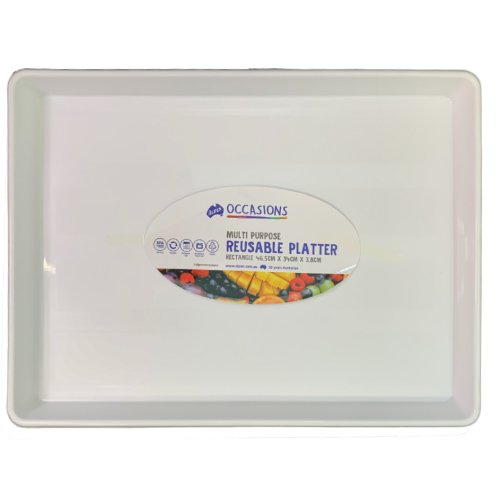 Brand: Alpen
Product Code: 376517
Barcode: 9310720765174
Quantity: 1 carton
Our TableWow! multi-purpose platters are high quality, durable, reusable and made from recyclable PP5 plastic. They are dishwasher safe, microwave reheating safe and freezer safe!
This platter is the perfect size to serve a Slab Cake on with high sides to prevent it slipping off!