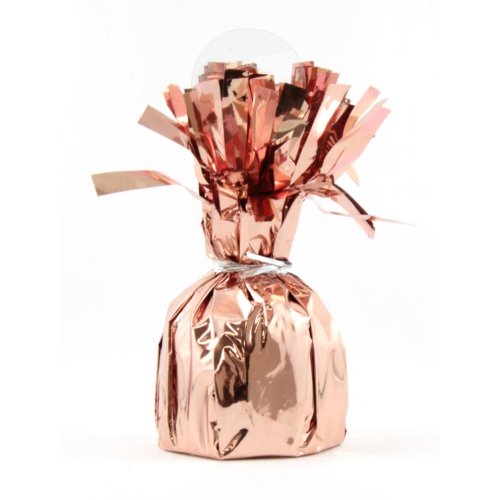 Product Code: 204765
Barcode: 9310760247656
Quantity: 1 box
This is the colour of the moment!!! Rose Gold Foil Balloon Weight - approx 165gms - Box of 6 weights. Designed to hold approx 5-7 helium inflated 30cm balloons. Foil pudding shape weight with plastic ring loop. Match these up with everything else ROSE GOLD!!
A great product for Valentine's Day.