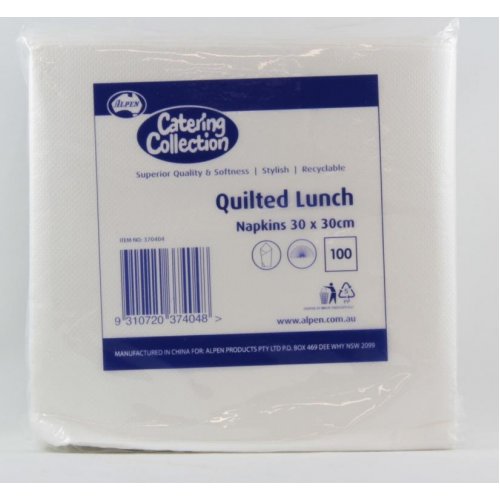 Quilted Napkin White Lunch 300mmx300mm P100x20
Product Code: 370404
Barcode: 9310720374048
UOS: 1 carton
Alpen's bulk napkin offering is one of the biggest on the market. Supplying everything from your 1ply white to quality quilted and even luxurious Airlaid napkins in White and Eco-Friendly recycled napkins!
You buy these quilted 2ply white Lunch napkins by the carton of 2000 but they are conveniently packaged in 20 packets of 100 napkins for easy use!
This item is part of our Bulk White Napkin Range.