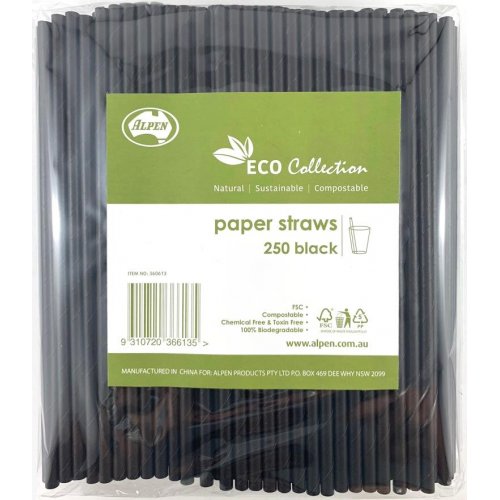 Brand: Eco Collection
Product Code: 360613
Barcode: 9310720366135
Quantity: 1 carton
Alpen's Eco Collection Paper Straws are made from certified FSC paper and are chemical and toxin free! They are compostable and 100% biodegradable but are strong enough to not deteriorate in you drink!
Make the environmentally friendly choice, choose from Alpen's Eco Collection!
FSC • Compostable • 100% Biodegradable • Chemical Free • Toxin Free