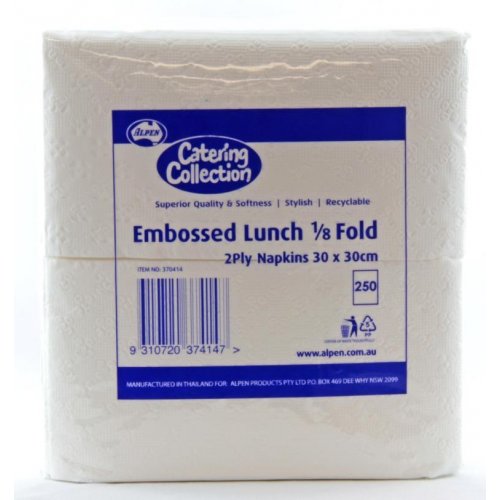 Alpen's bulk napkin offering is one of the biggest on the market. Supplying everything from your 1ply white to quality quilted and even luxurious Airlaid napkins in White and Eco-Friendly recycled napkins!
You buy these all over embossed 2ply white redifold (M Fold) Lunch napkins by the carton of 2000 but they are conveniently packaged in 8 packets of 250 napkins for easy use!
This item is part of our Bulk White Napkin Range.