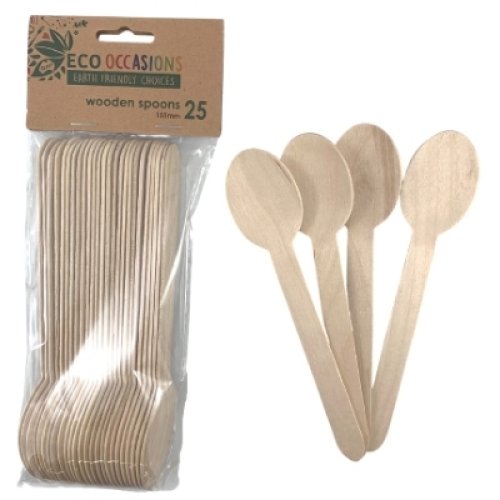 Brand: Eco Collection
Product Code: 460588
Barcode: 9310720465883
Quantity: Pack of 4
155mm tall
Unit of sale = 4 Bags of 25 Spoons = 100 Spoons per UOS.
20 Units per Outer Carton = 2,000 spoons per carton. (80 x Packs of 25)
Wooden Cutlery is made from Birchwood (which is the same wood as the Alpen Toothpicks!) Eco Friendly A great member of our wooden cutlery range.
They are FSC Accredited and have ISO9001 Quality Assurance and SGS Certification.
460588 SPOON WOODEN 155mm P25 9310720465883 INDSUP\
This product qualifies in our "Get Picnic Ready for Spring" special, available from 6/8/18 till 9/9/18.