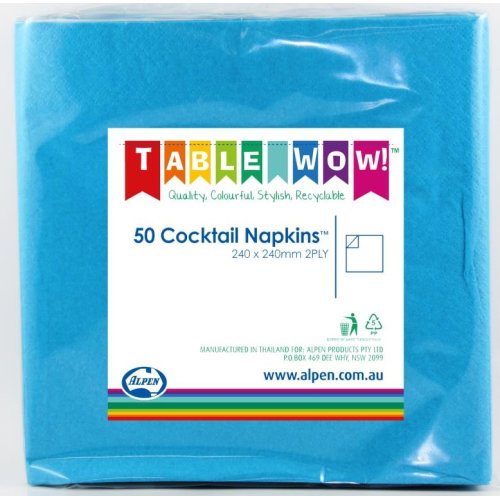 Brand: TableWow!
Product Code: 380083
Barcode: 9310720380834
Quantity: Pack of 6
Alpen's Azure Blue Cocktail Napkins are manufactured using the same European Quality FSC 2ply tissue. Our tissue is dyed (not printed) for stronger, more vibrant colours. The colours are an exact match between all 2ply retail napkin ranges; SnacKins, Cocktail, Lunch and Dinner! Consistent packaging in our bright TableWow! branding, across the range, allows for a strong impact on shelves.