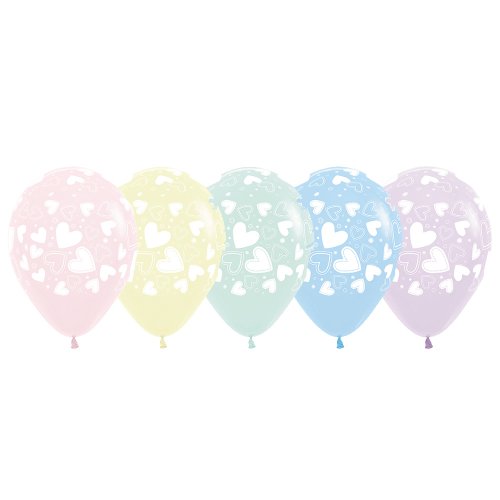 Product Code: 222393
Barcode: 9310720223933
Quantity: Pack of 50
This popular Assorted Hearts design is now available in the pastel matte assortment of pink, yellow, green, blue and violet. A beautiful balloon for Valentine's Day, Mother's Day or just to say I Love You! Launched in April 2020.
A great product for Valentine's Day.